It's unfortunate but personal injury cases are reported quite frequently in Tampa Bay. In these extreme cases, it's better to hire a personal injury lawyer and have them deal with all the legal matters. And in this article, we'll provide a list of the Top 10 best Tampa personal Injury Lawyer to help you find the best attorney for your case.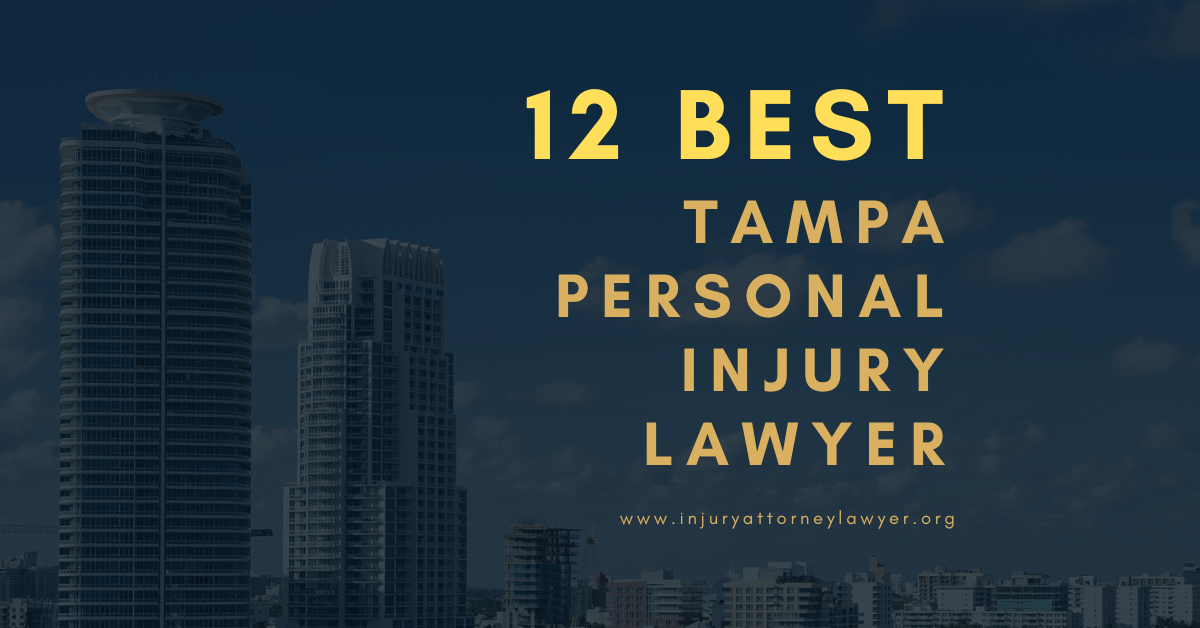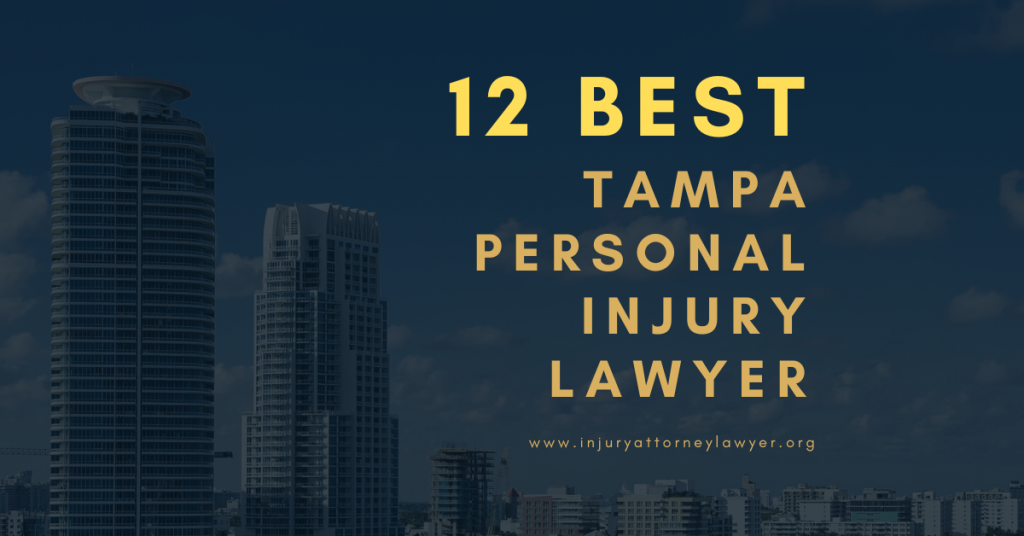 12 Best Tampa Personal Injury Lawyer
Whittel & Melton, LLC
Whittel & Melton, LLC is based in the Tampa bay area. Founded in 2006, the team of lawyers specializes in Personal Injury, Criminal Defense, Employment Law, WrongfulDeath, Trucking Accidents, Car Accidents, Motorcycle Crashes, and Nursing Home Negligence. So, if you are looking for a personal injury lawyer in Tempa bay, then you should definitely consider Whittel & Melton, LLC.
Address: 4401 W Kennedy Blvd #250 Tampa, FL 33609
Phone: (727) 477-3778
Website: https://www.thefllawfirm.com/
Review: 
I was in an accident and contacted Mr. Melton to help me. He was very knowledgeable and kept me informed every step of the way. Anytime I called the office the staff was helpful and all of my questions were answered quickly. Finally, my case was resolved. Truly, it was faster than I expected and I am pleased with the results. – A.T.
You can also check the best personal injury attorney near me.
Adam Rieth – Injury Attorney
Adama Rieth's practice areas include Personal Injury, Motorcycle Crashes, Trucking Crashes, Car Crashes, Wrongful Death, Medical Malpractice, Nursing Home Abuse, Driving & Boating Negligence, Brain & Spinal Cord Injuries, and Consumer Protection. To summarize, he has a reputation for assisting his clients in achieving a proper settlement including medical bills, lost wages, and other damages like pain and suffering. In fact, he previously worked at a law firm based in Florida and thus he has good experience in negotiating with insurance companies.
Address: 3225 South MacDill Avenue, Suite 129-170, Tampa, FL 33629
Phone: (833) 444-2326
Website: https://www.askadam.com
Review: 
My husband and I were involved in a serious car accident. The person ran a red light and sheared off the front of our car. Never having a car accident before we felt overwhelmed. Friends, who had a car accident the previous year, advised us to contact an attorney. Adam Rieth became our advisor. But he is so much more than that. In sum, he took the weight off of our shoulders. Thus, we could solely deal with our health issues. Truly, adam has helped us more than I can say. Therefore, I am thankful that Adam came into our lives. He is not only knowledgeable but also a caring person. -Linda
Amarosa Law Firm P.A.
Amarosa Law firm is known for its Personal injury and criminal defense services. Specifically, they deal with Negligence and Wrongful Death, Personal Injury, Motorcycle Accidents, Slip and Fall, Medical Malpractice, Domestic Violence, Bad Checks, and Bank Fraud.   If you, your company, or your family members are victims of any such cases, you can rely on the Amarsoa Law Firm. For immediate personal injury representation, you can contact attorney Amarosa free of cost, with a no-obligation consultation. Furthermore, they are available to you 24 hours a day.
Address: 3825 Henderson Blvd, Tampa, FL 33629
Phone: (877) 275-5461 | 813-251-0700
Website: https://amarosalaw.com
Review: 
Mr. Amarosa is not just an attorney; he is a cut above the rest. Truly, he is an innovator in his field and someone who knows how to get the best possible results when the odds seem impossible. -Jaime P
Baird Law Group
Cory Baird established the law firm and so far he has recovered more than $10 million for his clients. His previous experience with a law firm is very helpful as he now deals with clients one-on-one. To illustrate further, Cory has an exceptional track record with clients which can be seen in the testimonials. His areas of practice are Personal Injury, Inadequate Security, Premises Liability, Medical Malpractice, and Bounce House injuries. Furthermore, he has 18 years of experience and doesn't charge any fee unless you win your case.
Address: 214 South Armenia Avenue, Tampa, FL 33609
Phone: (813) 849-2679
Website: https://bairdlawgroup.com
Review: 
The team at Baird Law Group delivers phenomenal service to their clients. In fact, they're very courteous, patient, and understanding in their manner of building business relationships. Therefore, if I ever need a lawyer again for this type of situation, I'd immediately call Baird. -Jasmine
Franchi Injury Law
Attorney William Franchi has recovered more than a million dollars in personal injury cases for his clients. So, if you need a free case consultation, you can call them and discuss your case. According to their policy, you have the right to terminate their services within 30 days of signing up for no fee if they don't meet your expectations. To illustrate further, their area of expertise includes car crashes with injuries, Motorcycle crashes, and injuries, and Truck Accidents. Also, you don't need to pay them upfront; that is they get the money that you get once your case is settled.
Address: 202 S Rome Ave #150, Tampa, FL 33606
Phone: (813) 800-4529
Website: https://franchilaw.com
Review: 
Franchi Law did an excellent job of making my car accident case as painless as possible. From coming to my house to answer questions and convenient scheduling of visits, they answered all of my questions and reached a settlement with the insurance company in a timely fashion. To conclude, I was very pleased with the service they provided and would recommend them to anyone dealing with an injury case. – Nathan Van Coops
Kimsey Law Firm, P.A.
With over 25 years of experience, Kimsey Law Firm is constantly helping its clients get fairer compensation. Their services include personal injury, motor vehicle injuries, wrongful death claims, ERISA, and disability insurance claims. Whenever you call their firm, you will be assisted by one of their attorneys directly and not just some paralegal. The firm has litigation lawyers with years of trial experience. As an example of their successful cases, they recovered nearly $2 million in a Trucking accident.  So, if you are looking for a personal injury lawyer Tampa bay area, do contact them for any type of legal matters related to personal injuries.
Address: 4012 Gunn Hwy Suite 140 Tampa, FL 33618
Phone: 813-867-2179
Website: https://www.protectingyourrights.com
Review: 
Paul helped me when my son was injured in a car accident. In fact, he received the medical care he needed, and his car was repaired all at no cost to me! On the whole, I highly recommend this law firm! -Rick
Mickey Keenan P.A.
The philosophy at Mickey Keenan, PA is commitment, loyalty, integrity, and willingness to fight. Their practice areas include Auto Accidents, Personal Injury, and Estate Planning. So, if you or your loved ones are facing any such difficulties, you can call their firm and they are always ready to help each of their customers no matter how unique or different their case might be. They will help you in these tough times to put your life back on track. All the lawyers working under the guidance of Michael 'Mickey' Keenan are experts in their respective areas and will assist you every step of the way.
Address: 324 N Dale Mabry Hwy Ste 101, Tampa, FL 33609
Phone: (813) 871-1300
Website: https://mickeykeenan.com
Review: 
Mickey Keenan and his colleagues are consummate professionals that genuinely care about their clients. Truly, excellent communication, and service from beginning to end. To conclude, I will definitely recommend him to everyone I know. Thank you. – Majdi S.
Jeff Murphy Personal Injury Lawyers
With over 29 years of experience in trial and litigation, Murphy law firm is there for you in all your difficult times. They are available via direct phone call Mon-Fri 24/7. Some of their practice areas are Car accidents, Wrongful Death, Dog Bite, Personal Injury, Motorcycle Accident, etc. So, if you are looking for an experienced, knowledgeable personal injury lawyer Tampa FL, you should definitely contact Murphy Law Firm.  With their experienced attorneys and best case strategy, they have recovered up to $4 million in Sport related death of a California Football Player.
Address: Bank of America Plaza, 101 E Kennedy Blvd 39th Floor, Tampa, FL 33602
Phone: New Clients: (813) 553-5517 Existing Clients: (813) 443-5553
Website: https://www.jeffmurphylaw.com
Review: 
Jeff Murphy is a great attorney. In fact, I have known him for many years and have worked with him on personal injury cases. Truly, he is smart, experienced, and knows how to get great results for his clients. On the whole, I give him the highest recommendation. – G. Yerrid
The Law Offices of Ryan T. Hughes
The Law Offices of Ryan T. Hughes specializes in representing those individuals who are victims of negligence in and around Tampa. Their team of experienced attorneys is always ready to help and is available via direct phone call. Furthermore, they specialize in Auto Accidents, Personal injuries, and Slip & Fall cases. So, if you or your relatives have been victims of such accidents, then you could be entitled to a million-dollar compensation. Additionally, to understand more about your legal rights and how to proceed further in such situations, you can directly call and get a free consultation. And if your case is taken, the attorneys will not charge you. They are paid once you get your compensation and additional financial benefits including medical bills.
Address: Bank of America Building 101 E Kennedy Blvd Suite 3920 Tampa, FL 33602
Phone: (727) 266-0022
Website: https://www.ryanhugheslaw.com
Review: 
I thought that my car accident would change my life for the worse. But, as I reflect back, and although I wish it didn't happen, it did. Ryan made sure that the outcome of my accident changed my life for the better. It 1000% did – all because of my ONE call to Ryan. -John M.
Hence Ryan is one of the Best Tampa Personal Injury Lawyer, and you can call them for a free consultation.
Winer Law Group
The Winer Law Group was established with the mission of representing injured individuals and their family members. The client is not only provided an attorney but also a case manager who acts as a mediator for better communication. Additionally, the firm also provides you with bilingual staff who can assist Spanish-speaking individuals. Furthermore, before hiring, you can also ask them for written information on their qualifications and experiences. So, if you want the Best Tampa Personal Injury Lawyer in the Tampa area, you can contact The Winer Law Group.
Address: 110 North 11th Street, 1st Floor, Tampa, Florida 33602-4202
Phone: 813-224-0000
Website: https://winerlawgroup.com
Review: 
Michael Winer Law Group was highly recommended by a close friend and associate. In fact, his exact words were, They Are The Best! Now I can tell you, The Winerlawgroup is Better Than The Best. Truly, they are the light in dark places that can be hidden in Workers' Compensation Claims, Personal injury, and Brain injuries. Claims that you can't fight alone you need trained professionals. Furthermore, they become part of your family because they truly care and understand what you're going through, and they solemnly swear to help you, win your case… And They Will… – Scott
The Reyes Firm
Edward Reyes used to own a healthcare clinic where he treated personal injury and auto accident victims. After that he decided to become an attorney and having worked close to these survivors, Reyes understands and empathizes with their pain. And since then he and his team have been working to assist their clients with the best possible service. They also have bilingual staff for Spanish-speaking individuals. Additionally, you can directly call them for a free consultation. And if they take your case, you won't have to pay any money unless they win your case. So, if you are looking for the Best Tampa Personal Injury Lawyer, you should contact The Reyes Firm.
Address: 4730 N. Habana Ave. Suite 201 Tampa, Florida 33614
Phone: (833) 422-3329
Website: https://thereyesfirm.com
Review: 
Edward is one of the most professional, reliable, and dedicated individuals I've met. In fact, he is very trustworthy and will not beat around the bush. So, if you need a good attorney, do not hesitate to contact him. –  Kenny L
Trentalange & Kelley, P.A.
They provide competent and aggressive representation for individuals who are dealing with personal injuries or death due to someone else's negligence. They specialize in the cases of wrongful death, any catastrophic personal injury resulting from medical malpractice, defective products, nursing home abuse and negligence, aviation accidents, and toxic substance exposure. With 56 years of combined courtroom experience, Lead Trial Attorney Mike Trentalange and Senior Partner Elizabeth ("Lisa") Kelley continue to help their clients with the best services without compromising ethics or legal standards.
Address: 218 N Dale Mabry Hwy, Tampa, FL 33609
Phone: 813-226-1080 |  800-789-1117
Website: https://tktampa.com
Review: 
Mike Trentalange has tremendous litigation skills. To illustrate further, he comes to court prepared and focused. Mike dissects a case much like a skilled surgeon, with absolute calm. Nothing seems to rattle him or distract him from his ultimate goal, which is, of course, winning the case at hand. Therefore, this makes him extremely tough to beat. Further, he's a straightforward and ethical attorney. -Scott Boardman, Attorney.
Personal Injury Lawyer Near Me Tampa

So, to conclude, we have provided here a list of the 12 best Tampa personal injury lawyers in the Tampa bay area. Hopefully, you will find some of these resources useful.