Do I Need an Attorney For a Slip And Fall Accident? Slip and fall accidents often result in injuries and sometimes permanent injuries; like brain injuries and serious fractures as well. If you had a slip and fall accident and it was not because of your fault or carelessness. Instead, it was because of a negligent property owner who knew about the dangerous condition and didn't inform people around and as a result, you had to endure losses such as injuries, medical bills, out-of-work, stress, tension, and others.
Slip and fall cases can happen because of wet/spill on floors, faulty stairs, faulty escalators, faulty railing, or other factors which the property owner was aware of and didn't inform and which aren't right. Don't worry, You have legal rights to file a lawsuit against the property owner for the losses that you endure. 
But you have to prove the negligence of other parties/property owners. For doing that you need strong evidence and maybe eyewitnesses as well to make your case strong. You also need to present evidence for your injuries, damages, medical bills, or other losses you endure. We recommend you click pictures of your injuries for evidence. Slip and Fall Lawyer can help you in filing a lawsuit against the property owner on your behalf with all the aspects of your case. While you spend your time on recovering your injuries, losses.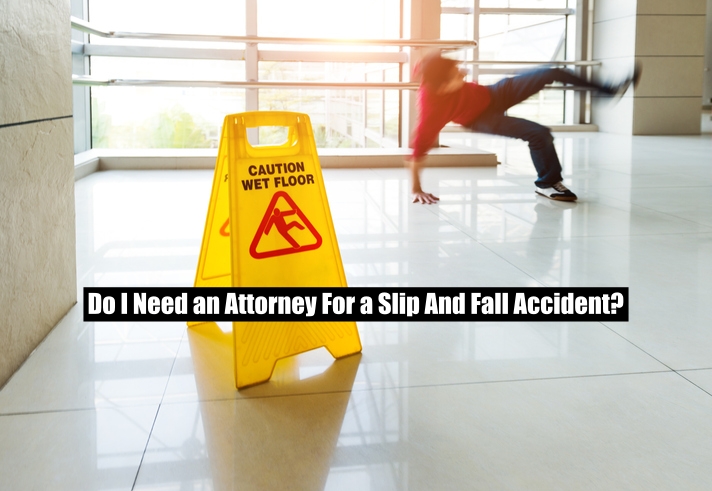 Slip and fall accidents can happen in various locations because of the property owner's negligence, that is following:
Restaurants

Movie Theaters 

Shopping Malls

Hotels

Parking Lots 

Government offices 

Apartment buildings 
Do I Need an Attorney For a Slip And Fall Accident?
Do I Need an Attorney For a Slip And Fall Accident? The answer is no, you don't necessarily need a slip and fall attorney or lawyer. You can file a lawsuit or slip and fall injury claim, negotiate a settlement, and also present yourself in a court of law by yourself. But this could be tough on your own. You have to face the property owner or their lawyer on your own. A slight mistake of yours could turn your case in the defendant's favor. Still, if you want to fight the case on your own. Don't worry, keep reading this article. We are going to help you out. 
How To Win Your Slip and Fall Injury Claim?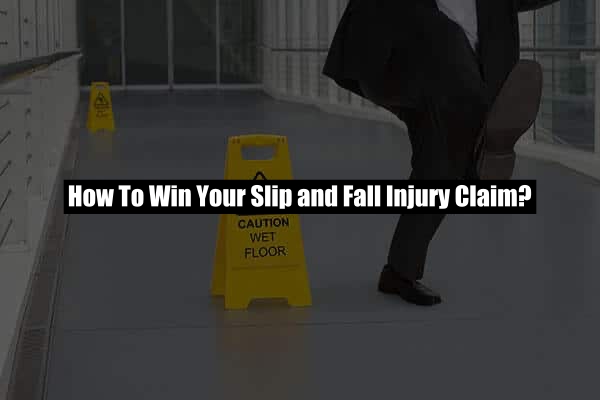 In order to win the slip and fall injury claim and the injured person who has been injured during a slip and fall accident must prove the following:
The property owner or a person who is an employee who is working in the premises must have recognized a dangerous condition(such as a spill on the floor or pothole or anything which injured you)  and tried to repair it but failed to do so. Also, Did the property owner or the employee have enough time to fix the dangerous condition? 

Defendant/ Property owner/ Employee caused dangerous conditions accidentally due to which you were injured during slip and fall accident.  
Here is an example of how to start your slip and fall injury claim.
Report The Slip And Fall Accident To Owner: The first step should be to report the accident to the owner or head of the premises as soon as possible. If you are seriously injured then report the incident in a day or so. But keep in mind that delay in reporting can weaken your case especially if the case is unwitnessed.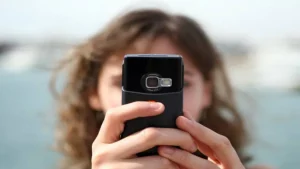 Remember To Take Pictures: It is very important to gather the evidence and one of the strongest pieces of evidence in pictures. You might not have the courage to click pictures during your slip and fall accident but have some courage to take pictures of the incident area from your phone or camera. 
If you don't have a phone/camera or you are seriously injured, ask your friends or relatives to click the picture on your behalf hopefully before someone changes the evidence. 
Collect The Information Of Witnesses: Remember to collect the contact information of eyewitnesses if there is any. Witnesses could make your case strong. 
Seek Medical Treatment If Needed: It is very important to seek medical care if needed as soon as possible. If you don't seek medical treatment. Juries might think you weren't hurt at all. 
Also, Make sure that you explain your accident to medical care for a record. This record could help you in building a strong case against the other party. 
Say No For Tape Recording Statement To The Insurer: If Insurer asks for a tape recording statement about your accident or injuries say no to it. In slip and fall cases no law-bound you to do so. This may create problems if you don't have a lawyer.
Here are a few things that plaintiffs should keep in mind whether the defendant acted reasonably or not. 
Was there enough time for the property owner to eliminate the dangerous condition?

Was there a daily routine checkup for all the potential dangers on the premises?  If so, there is a log or record you could check.

Was there poor lightning due to which you were not able to sense the potential danger. 

If the owner was aware of potentially dangerous conditions. Was there any kind of warning signs/boards?  
You have to prove to yourself "That you didn't cause the accident" property owner or his or her lawyer may argue that plaintiff (claimant) is fully or partially responsible for the accident. These types of allegations could lead your case to "comparative fault". This means both the parties proximate cause the injury or the damage. Under this rule, your according to claimant's degree of damage could reduce the damage reward. For example, claimants bear the damage of 20% then he or she will receive the left 80% reward damage only. Let's say for 5000$ damage reward claimants will get 4000$. If you feel you might not be able to fight the case on your own. You should hire a slip and fall lawyer.
How Slip And Fall Lawyer Can Help?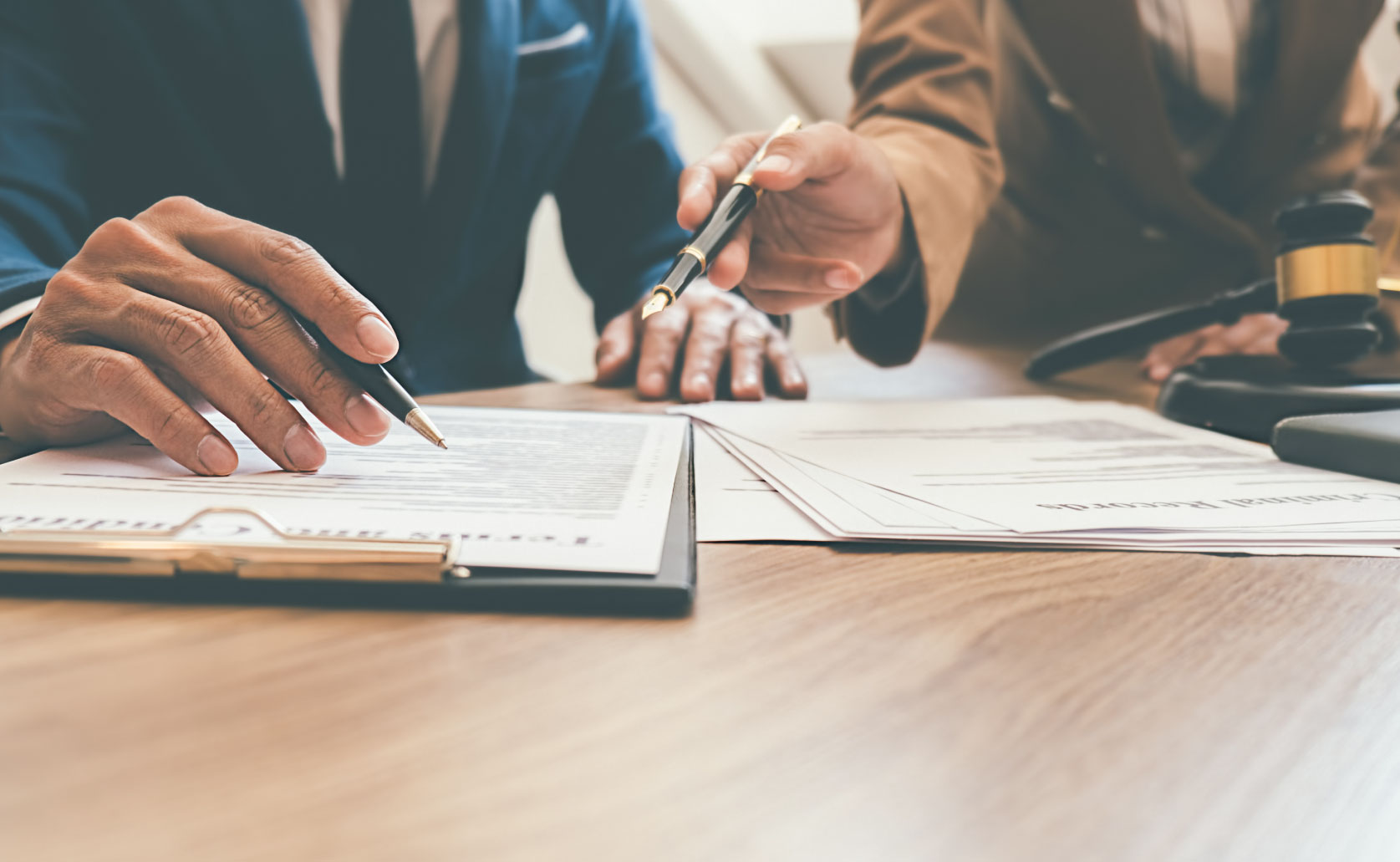 There are a lot of professional and expert and experienced attorneys out there who are expertise in slip and fall accident cases. While you take care of your injuries or damages a slip and fall lawyer will take care of all the aspects of your case. 
There is a proper process under which an attorney performs your case.
Documentation

: Attorneys will gather all the necessary documents which are valuable for the case such as your medical bills, medical reports, your insurance information, and others. 

Proper Investigation

: Attorneys are quite experts in doing investigations. A team of attorneys will gather all the necessary evidence which will help in compensation. They will build your case by proper investigation through security cameras, police records, etc.

Negotiation With Defense

: Attorneys will try their best to negotiate the case with the defense and they will try their best to settle or provide you compensation outside the court of law. Anyhow, if Attorneys fail to do so they will represent your case in court effectively. 

Estimate Damages

: Calculating the damages on your own could be tricky. While attorneys are best at it. They will do the proper calculation of all the present and future damages because of someone else's negligence and they help you to provide your deserving compensation.

Proving Negligence

: Proving the negligence of property owners in slip and fall accidents is tough sometimes. But a lawyer is perfect in it. They will help you in analyzing the damages and proving the negligence of proper owners with the help of gathered evidence.